A collection of fan-made movies. If you would like to submit your own fan film, please contact us first. Keep in mind that you will have to find a way to encode the video on your own.
Playback trouble? Try the latest DivX codec.
Clay Mario and The Crystal Mushroom
A series of three claymation movies featuring Mario, Bowser, E. Gadd, and more.
Description: The Mushroom Kingdom has remained unthreatened for many years. Professor E. Gadd, inventor of FLUDD and Poltergust 3000, went outside for a walk in the woods for quiet hike when he came upon a strage object that grew out of the ground...
Here are pictures of some of the clay models used:
Send questions/comments to Stanley Strusowski.
Writer and director: Stanley Strusowski
Producer: Michael D'Avanzo
Length: 11 minutes, 7 seconds
Voice cast
Mario - Brian Devito
Fludd, E. Gadd, Enemies - Charles A. Geckle
Bowser - Scott Tompkins
Super Mario 64 & Weezer - El Scorcho
With slick editing, Travis, of LP30 and Super Mafio Bros. fame, melds the driving alt-rock of Weezer with the expansive world of Super Mario 64.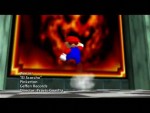 Directed by: Travis Gaastra
Rating: Not rated. The lyrics contain one minor curse word in the beginning (G**d***).
Length: 4 minutes, 3 seconds
Lizard Dude LIVE & Unplugged
From the comfort of his home, Lizard Dude brings us an updated version of his talent show performance. More music, no crowd noise, and a big finish.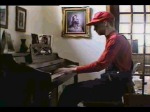 Performance by: Lizard Dude
Length: 5 minutes, 5 seconds
Super Mafio Bros.
Directed, written, and edited by: Justin Torres and Travis Gaastra
Length: 42 minutes
Rating: PG-13; PARENTS STRONGLY CAUTIONED
Website: LP30.com
Description: "Super Mario bros." with a mafia twist. With business decreasing, the Mushroom King recruits Mario and Luigi to help fight the threat of the Koopa family - headed by Mario's old nemesis, Bowser. But, with a new weapon arriving, things don't look promising.
Cast
Mario - Tim Anderson
Luigi - Kevin Kratowicz
Bowser - Justin Torres
Princess Toadstool - Annalisa Masik
The Mushroom King - Travis Gaastra
Toad - Evan Huck
Ludwig von Koopa - Michael Rolland
Morton Koopa Jr. - Paul Woodward
Wendy O. Koopa - Michelle "Jessica" Feest
Lemmy Koopa - Robby Fogarty
Roy Koopa - Zach Takerian
Larry Koopa - Ben Feest
Iggy Koopa - Travis Gaastra
Himself - Rick Baker
Stars Junkie - Justin Torres
Swingers host - Michael Rolland
Lizard Dude LIVE
A high school talent show piano performance of the Legend of Zelda theme, SMB underworld theme, SMB water theme, SMB Starman theme, and SMB2 overworld theme. Lizard Dude explains it all.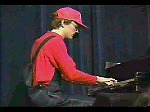 Performance by: Lizard Dude
Length: 4 minutes, 3 seconds
got melee?
Scenes from Super Smash Bros. Melee serve as a music video for Green Day's "Basket Case."
Check out Six Sided Video for more info about the project.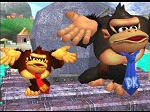 Directed by: Julius, "Pro"
Length: 3 minutes, 33 seconds
The Adventures of Mario and Luigi
Directed and written by: Rory Dering
Encoded by: MEGAߥTE
Length: 101 minutes
Rating: PG-13; PARENTS STRONGLY CAUTIONED
Story: Mario and Luigi must prevent Bowser from marrying Princess Peach and taking over the world.
Cast
Mario - Chad Durkin
Luigi - Anthony R. Nardino
Bowser - Brian Beirne
Peach - Tara 'De La' bench
Wooster - Rory Dering
Daisy - Alicia Neal
Toad - Molly Beirne
Joe Goomba - Sean Murphy
Yoshi - Katie Depinto
Koopa - Nico Santo-Domingo
A word from the director:
I can't believe that we finally finished The Adventures of Mario and Luigi. I am still as shocked today that I was when we finished filming the last scene, a scene in which I pulled my car, a Lincoln, out of the Nardino family driveway and drove off and then Chad pulled up his van into the same spot. Greg yelled, "Cut." I got out of my car and looked around at everyone staring at me. Molly came up to [me] and asked with a big smile on her face, "Well, are you going to say it?". And then I uttered those three words that a director loves to say: "Ok, that sucked." And after two more takes I was finally able to say, "That's a wrap."
So we actually managed to get twenty-five actors, eighty-one scenes and nearly twelve hours of footage into an hour and 41 minutes of a film, or as I like to call it, the best movie ever made. Look out Schindler's List, for you are about to be dethroned by The Adventures of Mario and Luigi.
Rory would greatly appreciate your thoughts and comments about TAOM&L.
A word from the encoder:
Desynchronization of the audio/video is as originally produced, and not introduced by encoding... though ripping was done on a 15 year old VCR with a $20 WinTV card encoded with a daily build of XviD in realtime.
--=MEGAߥTE