So far, the only fonts here are True-Type fonts (.TTF) for Windows.
Foo - by Ray Larabie
Foo resembles the lettering used on the Super Mario RPG box art and the headers in the Mario vs. Donkey Kong manual.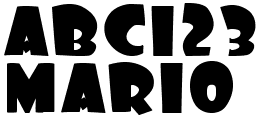 Super Mario Brothers - by The Liquid Plumber
Inspired by the now-famous Mario lettering style first seen on the Super Mario Bros. 3 title screen.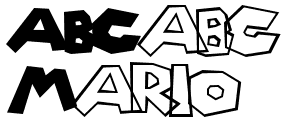 Wayoshi - by Mr. Mime
A font inspired by Wario Land, VB Wario Land, and the Yoshi series logos. May be updated in the future with more symbols.