E3 2009 Photo Spread: Days 2 and 3
TMK at E3 2009
My photographer was feeling ill after the first day at E3, and I had to document much of the next two days on my own. As a result, fewer photos were taken (and fewer stickers were distributed). Keep your eyes peeled for some notable fungal trusters, though!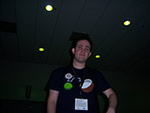 Hey -- it's M3wthr33, that guy from DMGIce! He trusts the fungus!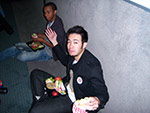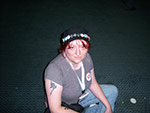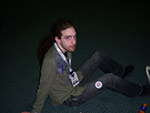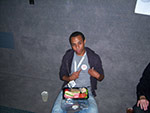 It's lunchtime, and this happy crew all decides they trust the fungus. For some odd reason, many people giggle when I ask them if they do.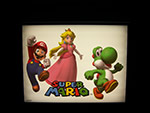 Hey, look! It's Mario!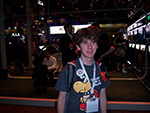 I'm not entirely sure where he got the shirt, but I could tell he needed a TMK sticker.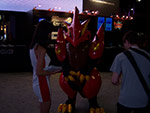 No, it's NOT a Pokémon.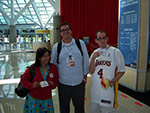 Anyone who wears a power-up themed dress deserves a Trust the Fungus sticker.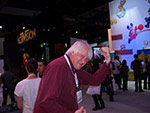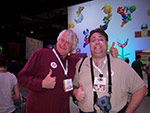 Charles Martinet (the voice of Mario, Luigi, Wario, Waluigi, and more) trusts the fungus. He also plays a pretty mean game of
New Super Mario Bros. Wii
.
While we were playing, Telemundo stopped by to film. As a result, Martinet, myself, and TMK stickers may be on Telemundo.
We're big in Ecuador.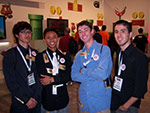 More happy folks in the
New Super Mario Bros. Wii
area.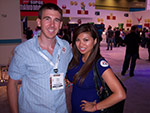 Paul Gale & company trust the fungus!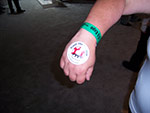 A Nintendo booth staffer who did not want to be photographed trusts the fungus. (She also had Koopa shell earrings.)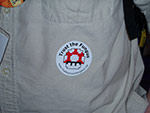 Folks loved the sticker, but were scared of the camera. I can't be sure as to why.