E3 2009 Photo Spread: Day 1, Part 1
TMK at E3 2009
While I was invited to the E3 2009 Nintendo press conference, I didn't get to see the conference live in Club Nokia. Instead, I viewed the entire conference via video just a few hundred feet away in the spacious Nokia Theater (just across the street from the LA Convention Center and E3). This was actually a fairly good thing for two reasons: First, the theater group had hands-on demos of New Super Mario Bros. Wii and Wii Sports Resort after the conference, and second, the theater is where most developers and Nintendo employees ended up viewing the conference from. Club Nokia may have had the big-name press, but I got to rub shoulders with the guys who actually make games.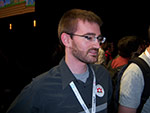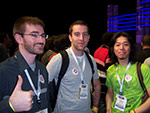 Artoon trusts the fungus -- and they enjoy playing
New Super Mario Bros. Wii
. (Artoon developed
Yoshi's Island DS
, in case you weren't paying attention.)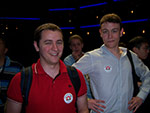 More folks who watched the E3 Media Conference -- and I believe we played NSMBW as well.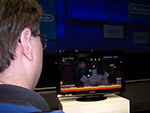 I play NSMBW. We were told that all our pictures
had
to have the player visible, which is why the back of my head is present.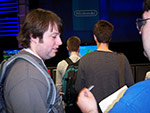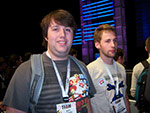 These fine folks from The Flow Show TV were waiting to play NSBMW. I thought they trusted the fungus. Sadly, I can't get their website to load.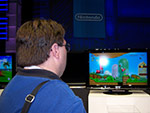 Hey -- it's a red Yoshi!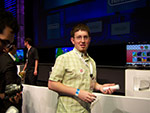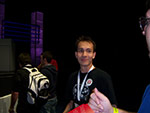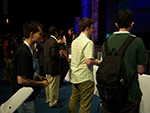 Nintendo World Report staff plays NSMBW -- if you look carefully, you can spot one TMK guy there.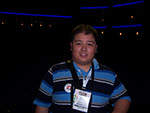 Another press conference fellow trusts the fungus (thanks, E-Mpire.com!).