Mailbag
18 Jan 2005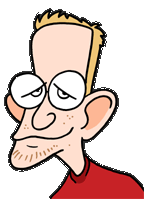 Deezer
Out of time
---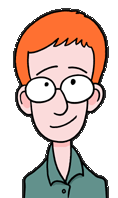 Lizard Dude
Post #99,999
---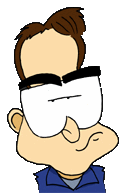 David Dayton
Back like a bad headache
---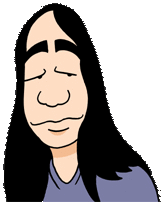 Chupperson
With a gun
---
MEGAߥTE
Nintendo ranter
---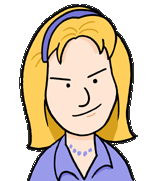 Sapphira
PM2 GET
---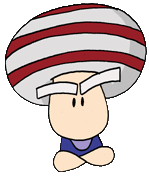 Mushroom Boy
TMK mascot
Got something you want us to answer next time? Send it in!
Deezer: That is correct. We are still looking into other parts of the game and how it compares to both versions.
Lizard Dude: Hmm, didn't even notice myself.
David Dayton: I noticed that when I played. I need to go back and get those last few crummy stars.
Chupperson: I noticed the first time I saw it.
MEGAߥTE: Yes we can. SM64DS is not SM64.
Chupperson: Indeed. In fact, it's substantially different.
Deezer: Luigi isn't in Super Mario 64.
Sapphira: Nope.
Lizard Dude: Nada.
David Dayton: Whatever they said.
MEGAߥTE: Yes, we know. You won't get to see Mario "cross out" MJ, though, because EA did not get the rights to use MJ (perhaps one of the few rights they haven't purchased recently in their quest for world domination). The Mario characters and a Mushroom Kingdom-themed court will be in the game, but the Mario characters will be their normal size, which looks pretty funny beside the regular players, particularly when they spike the ball on other players' heads.
Deezer: "Cross out"? I should start watching basketball again.
Lizard Dude: Mario in an EA game makes me cry.
David Dayton: I saw the footage of Mario, Luigi, and Peach... the funny thing is that Peach looks much better in motion than either Mario or Luigi do.
MEGAߥTE: 1) Peer pressure.
2) From what?
3A) Yes.
3B) No.
4) You might want to check your time line. Major Mario games didn't come out every year.
5a) I don't think the DS is planning on making any games. AI is not that advanced yet.
5b) Action/Adventure Platformer, I guess.
6) No.
Chupperson: 2) Really, since Tatanga, nothing much seems to have threatened Sarasaland. It's not like Daisy goes poking around in haunted mansions.
3A) You bet.
3B) Hah, not a chance.
4) When I really look at it I'm surprised how few major Mario games there really are. And besides, SMS rocks.
5b) I'd call it a 3D platformer/adventure game.
6) You mean both at once?
Sapphira: 1) People tend to adopt lingo that their friends use, and vice versa. For example, I use ";___;" all the time, which I picked up from Deez. I know others here have adopted some of my lingo, but I can't think of any off the top of my head.
2) She hasn't needed to be rescued since SML.
3A) I don't (not yet), but others here do. Did you not hear about the contest MB won? My, people are so unobservant.
3B) Hahahaha, no.
4) What Chup said. All of it.
6) Of course not.
Lizard Dude: 5b) 3D platformer, that is all. Adventure games are games like The Secret of Monkey Island, The Longest Journey, Syberia, etc.
Sapphira: I think of adventure games as ones that have deeper storylines, though not nearly as complex and ever-present as ones in RPGs. But that's me.
MEGAߥTE: "Action/Adventure" is a commonly used high level category under which "Action," "Adventure," and "Platformer" all fall.
David Dayton: 1. She's trying to avoid being stereotyped.
2. Just wait...
3. Of course I own a DS.
4. The only time that we ever had anything close to getting a new Mario platform adventure on a yearly basis was the Warioland series.
5. The DS will make none. However, I am awaiting the Peach platformer for the DS.
6. Nope.
7. Don't use one.
MEGAߥTE: 1) Yes.
2) They're Nintendo characters, so why not?
3) No, back when they announced the game to the press, they included Panel De Pon.
4) Nintendo would be infinitely stupid to not capitalize on their most popular series from this generation. We only have to hope that whoever directs the next version will pay as much attention to detail as Masahiro Sakurai.
5) I don't see why.
6) They really need to have SSB on both DS and Revolution. Nintendo is already making an anime version of Smash Bros. for DS featuring the Shonen Jump characters.
7) Characters and stages.
8) Super Smash Bros. Melee.
9) You seem to harbor a lot of unwarranted hate.
10) The dog from Duck Hunt.
11) StarTropics music.
12) False.
13) Yes, I was able to catch it in a second-string theatre.
14) No.
15) Yes. Jigglypuff.
16) We really should ban people that send questions that number in the double digits...
Chupperson: OH GOSH, DOES THIS MEAN MARIO PARTY HAS A CHRONO TRIGGER REFERENCE BECAUSE THEY HAVE MUSIC BY THE SAME COMPOSER?!
2) Um, they're pretty cool.
6) I agree with MB.
11) Zoness from Star Fox 64.
13) No, thank heavens.
14) No.
15) Yes. Jigglypuff.
16) Since I already know how to play it, would that be a "no"?
Sapphira: 1) Yes.
2) I'm indifferent.
3) That would make sense... Didn't Ninty take that off the upcoming USA releases chart?
7) Characters and stages. Music choice is nice, but not essential to my skill.
8) Ocarina of Time or Wind Waker, I suppose. A bunch of other games are awesome, too. So...I don't know; I can't pick absolute favorites.
10) Dude, don't diss the Yosh-ster; Yoshi's awesome.
11) Anything from Paper Mario that they haven't already done. (The first PM, not the second one; as much as I loved ALL the music from PM, I was a bit disappointed with the PM2 music.)
13) I still haven't seen it EVER. Don't know if that's a good or bad thing, though, from what I've heard. XD I'm rather curious to see what it's like, though.
14) Yes.
15) Yes, and I don't remember.
16) What Chup said.
David Dayton: Luigi is in Paper Mario: The Thousand Year Door. Roy and Marth are welcome additions. I'm betting that if NPC ever makes it over here (which seems unlikely at this point), it will retain the original Japanese themes and graphics.
I expect a new SSB around the time of the next Nintendo system. If it comes, I'm sure Nintendo wouldn't "dummy out" Panel de Pon characters. If more trophies, stages, characters, and orchestrated music (especially a new Jungle Japes tune) appeared, I'd be happy.
I'm ignoring the last few questions. A brunette is calling me.
I'm rather fond of the Zelda series (especially Link's Awakening). I'm not altogether fond of the GC Custom Robo game. If forced to pick a "least favorite" character, it would probably be one of the 350 Pokemon, as I only really know about 87 of them.
I'm skipping the rest of your questions as a brunette is calling me.
Deezer: 3) Sapph is right, NPC has been off of NOA's release list for quite some time.
MEGAߥTE: I think "afflicted with bad grammar" is missing from that warning list.
Lizard Dude: I liked this letter.
David Dayton: Jump, jump, jump, don't die.
Deezer: I love lamp.
MEGAߥTE: GSCentral probably has them.
Deezer: *has Safeway flashbacks*
Lizard Dude: I liked this letter, too.
David Dayton: Grr... Game Genie... Then again, a GameShark will allow you to unlock the Stage Select in SM64.
MEGAߥTE: I generally agree with your sentiments, but I think you're overly negative. Nintendo's problem isn't innovation, it's execution. They have the right ideas, but don't completely follow through, or often don't meet the high standards they once set (though that's still higher than most developers). As for the Donkey Konga songs, I think America got the worst selection of tunes out of the 4 versions (Japan, US, Europe, Australia), so you can blame NOA for that (and lots of other poor localization decisions). I absolutely disagree that there should be more crap on the GameCube. We still need to keep some semblance of quality. It may be true that without that stuff, particularly in the US, the system could never reach #1, but that's a chicken-and-egg problem. When you're talking about hundreds of games, 100 versus 400 isn't going to make a difference qualitatively. The problem is getting people to realize how good the available games actually are. There are only a few key games that are system sellers and the rest aren't going to affect consumer choices that much. Thus, keep the trash away so people don't waste their money. Your developer medium argument doesn't make sense since the GameCube discs are basically mini-DVDs that are encrypted and the developers have units that read unencrypted burns. The licensing fee may be an issue, but I think Nintendo may have remedied that with the Nintendo DS. It seems to me that the PSP game licensing may be more problematic. The problem with exclusives has to do with greedy executives more than developers, so really there isn't much that can be done about that. I definitely agree that the lack of space potentially hurt development, but there really isn't any reason more stuff couldn't be put on two discs since they're so cheap to manufacture. BTW, it was announced last year that Resident Evil 4 would be released on two discs.
I also wanted to clarify my last response based on feedback I'd gotten on it. I think the DS touch screen was a great idea, just that the stylus itself sucked. I did not mean to infer that the use of a touch screen on a game system sucked.
I think Sapphira was referring to game art, which isn't the same as the concept art you were looking for. There's not much concept art out there... I guess we could scan in the stuff from the Mario Mania Player's Guide...
Lizard Dude: I'm not protective of Sapph. She can fend for herself.
Sapphira: Quality. Is. Better. Than. QUANTITY. 'Nuff said. I hope this doesn't make me seem ignorant, but what IS the difference between game art and concept art? I've always heard and seen them used interchangably. They're protective of me? And, well, I AM Chup's sister. ...Yes, just ignore the location difference... >_>; LD: ;___; Well you didn't need to put it THAT way... *sniff*
David Dayton: I am so tempted to ignore the entire message just because of the use of the "word" kiddy.
Chupperson: Eric: You're wrong.
Sapph: Concept art is the stuff they draw when conceptualizing the game, when they're coming up with ideas for how things will look, and such. Production art, or game art, is the finalized renders or drawings, used extensively in promotional materials.
MEGAߥTE: I don't find that surprising at all... Not all crosses have to relate to THE cross, and there is nothing here to indicate that it does. Also, Link had a cross on his shield until A Link to the Past (which, ironically, was called Triforce of the Gods in Japan).
David Dayton: Wait ... are you implying that this cross wasn't in the original version of SMB3?
Mushroom Boy: I think it's time for you to go find that brunette.