Mailbag
27 Feb 2005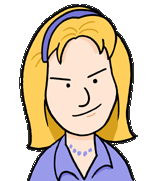 Sapphira
Art attack
---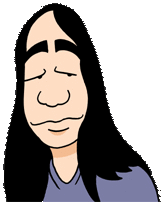 Chupperson
No such prep
---
MEGAߥTE
Domain crazy
---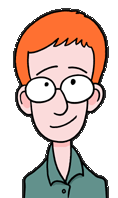 Lizard Dude
Hasn't played Star Fox
---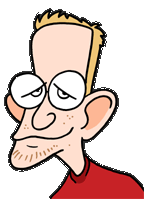 Deezer
Guitar freak
Got something you want us to answer next time? Send it in!
Sapphira: 1 and 2) No.
Chupperson: 1. Kitten, wtd
2. Simpson, wtd
MEGAߥTE: 1. I thought that the Rare Fox McCloud model was excellent, and the Namco one not so much... while the teeth have been made fun of in the past, it's the mohawk that bothers me the most. I don't understand why they got rid of his helmet from the original, especially when he's performing personal combat in this game, where he would need a helmet more than ever.
2. Interesting observation.
Chupperson: I think it was just a comm helmet, not really one for protection. I mean, it hardly covered any of his head. Rare model was great, and didn't have the stupid mohawk that the Namco one does. :|
Lizard Dude: Congratulations! I'm sure they will, and have you tried all the multiplayer GBA games already released?
MEGAߥTE: Who's making you pay $1,000,000,000? The highest I've seen them for is $10,000.
Deezer: I noticed it when I scrutinized all the map screens in NP's SMB3 guide after I thought that World 4's map looked like some kind of turtle. But I'm sure someone noticed it before me.
MEGAߥTE: I would recommend that you not visit a casino.
Deezer: Maybe someone with more OCD than me can help. Assuming you don't have the players' guides, I think this would be the easiest way to do it: (1) Download SMW and Yoshi's Island ROMs. (2) Download SMW and Yoshi's Island level editors. (3) Count.
Deezer: 1. I don't think I'll ever get used to Mario, Luigi, and Peach shooting hoops with polygonal versions of NBA's hottest stars of today.
2. Depends on how many passes we can get from Gamespy.
Sapphira: 1. What Deez said. This is one of those games I definitely view as non-canon. I also see it more as a cameo appearance, not as something classified as a "Mario game."
2. Pretty much all of us are planning on going already, but, yeah, it depends on the number of passes we can get before we do anything more.
I've never seen nor heard of a "Marionater" on the FF.
Deezer: I guess I consider the platform games and early arcade games to be the heart of the Mario universe. Everything else just seems like, "Hey, I have an idea for a game, but let's put Mario characters in it so it sells more!"
As for Kongs merging with the Mario franchise, I don't remember who said that, but I think one example is Diddy Kong appearing in Double Dash and Mario Power Tennis.
MEGAߥTE: The DKC games just haven't all been added yet. Why don't I like Waluigi? You're right, he's like Wario, but Luigi style. In other words, two crappy characters in one! Seriously though, the addition of Wa- characters got to be a little much, plus I hate the character design of Waluigi.
Chupperson: I basically consider what Deezer said + the Mario Kart games to be the "main" Mario stuff. And Luigi's Mansion, if that doesn't fall under the "platform" category.
Deezer: It is never a good time to spread misinformation.
MEGAߥTE: Did you know that this is the perfect time to bludgeon yourself to death?
Deezer: For some reason my brain read this like a Conan O'Brien "In the Year 2000" skit.
MEGAߥTE: As you can see above, your first prediction is already here. The second has also already happened to a certain extent, but we won't let it reach 1000 questions. The third has practically happened as well.
Lizard Dude: I prefer mint grape jello.
MEGAߥTE: You should play the game. Sarasaland is divided into four kingdoms, Birabuto, Muda, Easton, and Chai. Birabuto is similar to Egypt, Muda is a watery world, Easton is similar to Easter Island, and Chai is similar to China. Daisy has never had a last name named. I also find your sexual identity comment regarding Luigi rather ironic coming from a guy named AmazeeDayzee with a rose in his signature (this is assuming that your From: name is correct).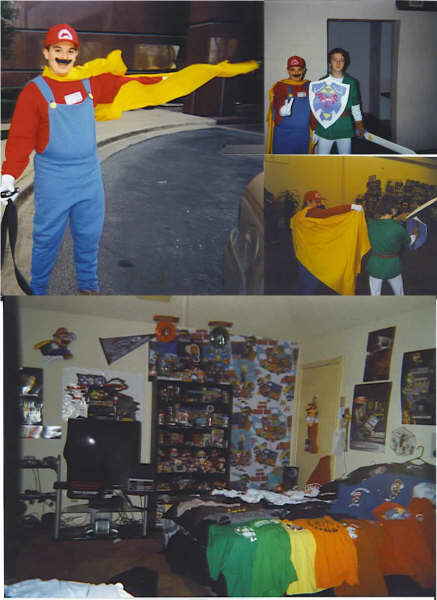 Deezer: Ahahah, who brought the fan to blow your cape?
Chupperson: Wow, that's awesome. The Link stuff reminds me of when I saw some kid playing in the street with some other kids the other day. He had a pretty well-made cardboard Master Sword and Hylian Shield.

MEGAߥTE: You were neither the first, nor the last. I thought that this comic was pretty stupid by itself, until I read the continuation of the strip through the week. All together, the set of strips is funny.
Sapphira: FoxTrot = win
MEGAߥTE: Yes, we posted this on the front page. I'd like to ask everybody to STOP sending sightings to the mailbag. Send them to Lizard Dude instead.
MEGAߥTE: 1. No, he doesn't deserve to exist in spin-off games either.
2. Let's not.
3. I think that's dumb.
P.S. HOW HARD IS IT FOR YOU TO E-MAIL THE PROPER MAILBAG ADDRESS?
Deezer: 2. Fario?
MEGAߥTE: We were waiting for a soundtrack release. It's out now, so hopefully David will get it on WTMK soon.
Lizard Dude: No, I smoke water and invasive species.
Deezer: P.S.S. I noticed. The crows had some truly bizarre dialogue.
Sapphira: P.S.: You'll "bye" it? Poor Peach...
P.S.S.: Those crows are awesome. XD
Deezer: Your letter got me thinking: Why didn't I ever get a SMB3 Happy Meal? I never came up with an answer, but I remembered some things that show how Nintendo and Super Mario shaped my life.
Not long after I persuaded my parents to buy an NES, which came with Super Mario Bros. and Duck Hunt, the addictiveness of Mario's world took a hold of me. Nintendo Power's preview of Super Mario Bros. 3 never left my side, in case I wanted to sit and stare in awe at the fancy new suits some more. In the Super NES days, my best friend and I spent entire Summer vacations playing Super Mario Kart and Super Mario World, perfecting banana peel direct hits and showing off all the bugs we knew. Years later, Mario Kart 64's four-player mode provided more fun and recharged my addiction to the series. These experiences obviously had a lot to do with the creation of TMK, which seemed like the next logical step to take.
Thanks for the letter!
MEGAߥTE: I think they would have had to add an actual copy of SMB3 to make a meal from there "happy."
Chupperson: I have that Paratroopa. Actually I have all the McDonald's SMB3 toys... I got the Goomba when I was like 5. Or 4.
Lizard Dude: Besides spending so much time and money on the games, I'd say that Mario's biggest influence on my life was getting me to dress up as him and learn many of the songs on piano. I know I have that Paratroopa (sans pump) and the Racoon Tail Mario (sans spring) somewhere.
Sapphira: Mario has definitely had the biggest influence on my life. In many ways, I wouldn't be the person I am today had it not been for those games. (Pathetic? Perhaps, but I don't care. :P ) I wish I had those Happy Meal toys... ;_; I do remember having a Mario Bros. (3?) coloring book as a little kid, like when I was around 4. I loved that thing... I wonder what happened to it. I guess that had somewhat of an influence on my passion for art, too? XD
MEGAߥTE: I still have those coloring books in a box somewhere. Keeping them for a mechandise update one day.