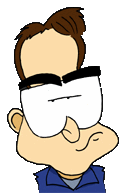 David Dayton
Deezer-wannabe
---
MEGAߥTE
Beat you to it
---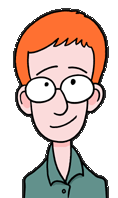 Lizard Dude
Way past cool
---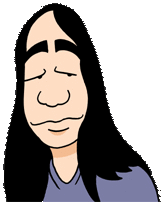 Chupperson
Almost to cool
---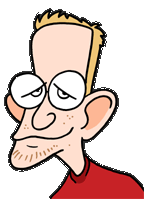 Deezer
Version 2.6
---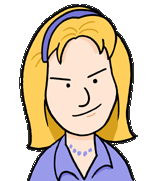 Sapphira
SimSapph
Got something you want us to answer next time? Send it in!
David Dayton: 1.) I've only played the NES version of that game, and only once. I don't blame him for not knowing about the game.
3.) Nintendo can use anything created in the Rare DK games -- they just choose not to.
I want online Super Smash Bros..
MEGAߥTE: Yes, I want SSB Revolution. I bought the last two Nintendo consoles for SSB games.
Lizard Dude: Excellent use of "ape". I want a Wario Ware for the Revolution that uses the ca-razy (supposedly) controller.
David Dayton: I've been saying that for years. BUT NO ONE BELIEVES ME! It's a conspiracy, I tell you...Twiddles thumbs.
Chupperson: That's because it isn't a word, it's just an "ey" sound.
Lizard Dude: I knew we forgot to ask Martinet something.
MEGAߥTE: He probably would have given the same answer as he gave for the "Thank you so much for to playing my game" line query.
David Dayton: Some of the Mario character information has actually been released -- generally via NCL's website. I seem to have a vague feeling that Wario World's manual had something like that for Wario, but I'm probably wrong.
MEGAߥTE: I have a pack of Nintendo cards from Nintendo of Europe that has height/weight information, but they don't make a whole lot of sense.
David Dayton: Even if Super Princess Peach is a rehash, it's a potentially fun rehash. If it's a new Mario platformer, I'm quite open to it.
Chupperson: *searches for the "comedic field day"*
David Dayton: LET'S-A GO!
Deezer: I'm on a diet.
Lizard Dude: I don't think I can jump high enough to survive the adventure.
Sapphira: *blinks*
David Dayton: More glitches to try out. Oh dear.
I share your opinion of Paper Mario: Thousand Year Door, although I'm sure many folks might disagree with us. Sigh.
Now my mind is drawing a blank, but weren't the Twilight Town people walking around with patches on their skin? That would seem to make them other than human. I thought they looked a little like rag dolls.
You do voices for Toad? Hmm... feel free to record a promo for WTMK and e-mail us a link to it! Heheheh.
I've played Tales of Symphonia, but I haven't finished it yet. I keep forgetting to go back to it... I'm somewhere on disc two.
Deezer: Whatever they are, the Twilight Town people just plain CREEP ME OUT.

Lizard Dude: Great Yoshi name! I am currently playing ToS (2 player) but got EXTREMELY annoyed when I "gave" the Spiritua Statue to someone but it stayed in my Items list. Call me weird, but something like that can really sour my taste for a game. Oh, I agree about the Yoshi's Island music!
Chupperson: I think I agree that Yoshi's Island has the best Kondo music... although Super Mario Land and Super Mario RPG also have some of my favorite Mario music.
Sapphira: The crows are awesome. Tough choice on the Mario RPGs, since I love all of them and enjoy certain unique things in each. SMRPG = plotline and all the twists; PM = the timeless Marioesque feel to the plot, places, characters, and music (I absolutely love the music from this game); M&L = the great humor and unique storyline; PM2 = the amazingly-well-developed plotline and characters (great storyline, to mention, as well), and the battle system.
Best music? Paper Mario; Yoshi's Island has excellent music, too, as you said.
EeHeHeehEeEEheE, Deez. XP
David Dayton: Well, Sapphira keeps telling me she beat Super Mario Bros., and she's pretty young...
Sapphira: I think everyone is young here, compared to you, David. :P Anyway...uh...considering I only beat the game like 5 years ago...I don't think around age 14 would come anywhere near qualifiying. I don't think I even first played it 'til I was about 5. Ever since I got the game (I was like 7), I remember always being stuck on World 8 for YEARS.
David Dayton: I've always assumed the SMB/DH/WCTM carts were all the same... I have a few, and I've never noticed a difference.
Okay, after some searching I've managed to find a Mario with white overalls on a Canadian cart, and Mario with red overalls on a USA cart.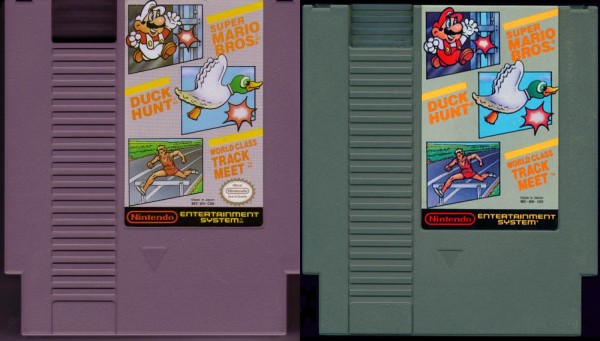 However, I'm fairly sure I've seen more white overalls cartridges, and it's unlikely that they're all Canadian. My guess is that Nintendo changed the level at some point during the years they produced the NES bundle. They've done it before -- I have at least three different versions of the SMB/DH cartridge.
MEGAߥTE: The red overalls cartridge came first (you can tell because the Seal of Quality is missing). I guess they noticed the label-game color discrepancy and changed it.
David Dayton: 1.) Aren't a good number of the "sprites" already in the Mariopedia?
2.) I suppose you might have written that before you tossed it into your closet.
3.) Spaghetti -- I make a somewhat decent garlic-tomato sauce.
4.) A satellite phone of sufficient strength so as to contact the nearest stable country's marine force.
MEGAߥTE: 1) Custom sprites? I thought about it. No.
Chupperson: 2) No.
3) Both.
4) Everything.
Sapphira: 2) .......
3) Spaghetti. I'm partial to marinara sauce, so, yeah.
4) What Chup said.
David Dayton: Well, considering the SNES Action Replay is nearly impossible to find in the USA... as an aside, I purchased an NES Action Replay recently. Now if I could just figure out where I put it...
Chupperson: No cheat devices are recommended by me unless you're trying out weird effects or getting things normally impossible to get.
Lizard Dude: I like how David doesn't even answer the question.
David Dayton: I sort of assumed the readers could connect the dots.
David Dayton: It can't, it doesn't matter, for no reason, J.J. never really left, and Mushroom Boy is lurking behind the scenes -- and in #tmk.
MEGAߥTE: No. (That was Spanish).
Lizard Dude: Just for fun, I wanna see you use proper capitalization.
Sapphira: Tu cabeza es pequeña, y tú eres (sí, "eres," no "es") molesto. Oh, and I second Tipo del Lagarto on that.
David Dayton: Now now -- we also have a tiny description of the game and a note about the Hemingway reference.
Chupperson: Someday, I should put all my flawed, emulated screenshots on that page.
David Dayton: Emulated? Are you implying that TMK supports the great evil that is emulation? Next thing you know, you'll imply that Gamespy and Classicgaming used to offer arcade ROMs for download.
David Dayton: I really thought we had a Pikmin 2 page with pictures of all the Mario references. Strangely, we don't. I'll have to go check and see if I still have my screenshots.
MEGAߥTE: I think somebody considered them spoilers, and then I guess somebody else forgot to eventually add them...
Deezer: The 'byte is right.
David Dayton: Eventually -- Deezer is a busy man, I'm lazy, and the rest of the staff are just figments of your imagination.You won't believe how difficult it was to make those e3 photos and videos...
Sapphira: I think the Mariopedia's being reformatted or something, so anything new added's pretty much on hold. Not 100% sure, though.
Deezer: I want to get the Mariopedia databased eventually, so I don't want to spend a great deal of time on its current state.
David Dayton: Actually, that's not really a new "secret" -- that door has been known about for years. However, not very many people use the "spinning flying jump" move as much as they could. It's really great for zipping through large, open levels -- especially as the spin jump keeps you safe when landing.
MEGAߥTE: Do you seriously think you found a new secret in one of the most played games of all time after the game has been out for over 14 years?
David Dayton: 2. It's better than Mario's Tennis for the Virtual Boy.
3. Clean it up.
4. Jump really high.
5. No.
6. Once again, someone is making the mistake of expecting consistancy in the Mario universe. Presumably, Daisy is still Luigi's "girl" -- although whether or not that will be a plotline ever developed is another story entirely.
7. Ask Camelot.
8. What's even weirder is that I'm responding to e-mails from January.
9. Until Deezer dies. Or gets married.
Chupperson: Marriage wouldn't stop him, I reckon. And if he ends up dying, the legions of TMK followers will take up the mighty cause. Or something. Vacuum the masks off the ghost Shy Guys in Luigi's Mansion. I'm betting they look like that, since they do.
Sapphira: 1) If a guide is what you need, that's what GameFAQs is for.
3-5) See last sentence above.
6a) It was probably just a passing crush. Besides, *SPOILER* Eclair ends up marrying someone else, so it doesn't matter anyway.
6b) Remember, it's only officially *rumored* that she MAY be Luigi's girl.
9) I don't think any of us would ALLOW the site to die. Besides, there are enough staff members to take over if Deez stops. TEAMWORK, BABY!
Deezer: His name is Tumble.
David Dayton: That's nearly as bad as the timer from Diddy Kong Racing.
Deezer: Yeah, we know about it. MegaByte and I have posted in the VFD already.
MEGAߥTE: As we said in the VfD, we had nothing to do with this. Apparently some guys named Tigerz and Vadir on Wikipedia claimed there was some sort of lottery for #tmk mod status if people would spam TMK links onto Wikipedia. Such a contest was not held, sponsored, or endorsed by TMK, and appears to be some sort of smear campaign by the two individuals claiming to run our site. We have no idea how this got started or who these individuals are. First of all, we would never condone link spamming, and secondly, we only allow TMK staff and Fungi Forums mods to have op status.
David Dayton: I didn't think we had any enemies.
Deezer: Update: Looks like the VFD has closed. The funny thing is, it seems like most of the non-sockpuppet Wikipedia users who voted were on autopilot, voting without even visiting our site, because 1) TMK is not a "webforum" and 2) a quick visit to our IRC channel / message board would have revealed that the actual spammers didn't bother to use names of actual TMK staff/users. Kind of scary that these Wikipedia editors, a group of people concerned with total accuracy, did not do any research here. However, I would like to thank Jtkiefer and FCYTravis of #wikipedia for their help, patience, and understanding.
Lizard Dude: I am not grumpy with recent Mario games.
David Dayton: He is not grumpy with the recent Mario games.
MEGAߥTE: Nice use of nondescript pronouns.
Chupperson: P.S. Why?
SMRPG's ending gave me infinitely more satisfaction than Paper Mario's.
David Dayton: I think I liked PM:TTYD more than the first one, but I'm not entirely sure. I will admit that Super Mario RPG had the best ending -- even if it was entirely stolen from Disneyland's Main Street Electrical Parade.
Deezer: Grumpy is not with the recent Mario games.
Chupperson: Did David ever watch Paper Mario's ending?
Sapphira: I honestly don't know which Paper Mario I like better. Both have unique characteristics that I love, and both seem to lack something the other has. Both are excellent and two of my all-time favorite games (as is SMRPG). I liked how Peach helped in PM's final battle. In PM2, it seemed like she did more risky things, so I don't see how you could say that. I was only disappointed with her role in M&L.
PM's music and ending were definitely better (at least the credits part of the ending), but PM2 had a really great climax. That's just one example/comparison; there's a lot more I could list. I don't know, I really can't pick which one I like better; both are excellent.
MEGAߥTE: We've mentioned it in two places. It's featured in the Lost Bytes section, though we haven't put up screenshots there yet. It was also featured in a previous mailbag, with screenshots included. Disc images of the prototype are available, so we will eventually post more screenshots and other info.
David Dayton: We should add some more Hotel Mario information at some point, too.
Deezer: Try here: http://individual.utoronto.ca/auyeun/vgsheetmusic.html
http://gprime.net/images/mariopiano/
//themushroomkingdom.net/sheet.shtml
David Dayton: Too bad Pato didn't want guitar tablatures.
MEGAߥTE: Deezer, you forgot to promote your own site. Check here for tabs: http://videogamejam.com/.
Also, try here for sheet music: http://members.home.nl/nintendosheetmusic/sheetmusic.htm.
Deezer: I suppose that's ok. Just link us giving credit, please.
Deezer: Check the July 13th update. The anime info is next on my list.
David Dayton: THEN we can tackle the Capcom redemption arcade machines!
David Dayton: Send free stuff to me, and I'll give you all the Animal Crossing NES games.