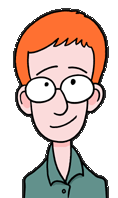 Lizard Dude
LD
---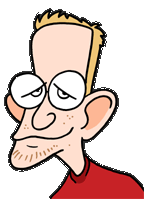 Deezer
Dz
---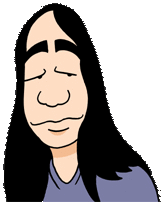 Chupperson
CW
---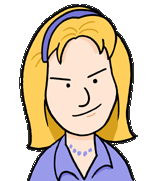 Sapphira
Sapph
---
MEGAߥTE
Mß
Got something you want us to answer next time? Send it in!
Lizard Dude: I agree with you. Spike and Clubba are definitely from the same species. Maybe they're penguin-like Koopas, like how Koopa Troopas are turtle-like Koopas.
Deezer: J.J. and I decided to merge the Spike and Mace Penguin entries because of their similar appearance. Even now I'd say it could go either way.

Chupperson: I still think Mace Penguins are really Spikes. Someone find the Japanese names of both enemies to clear this up.
Deezer: Great idear, Chup. Let's see here...
Spike is "Gabon" in SMB3, Mace Penguin is "Gabon" in Yoshi's Island, and the Clubbas are "Gabonhei" in Paper Mario. And don't forget the Yoshi's Story enemy named "Gabon", whose name obviously remained unchanged during the localization process. Since all those dudes are basically the same, the name "Mace Penguin" was just NOA feeling creative or something.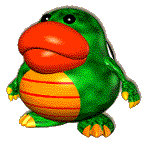 Lizard Dude: Sorry, but the black and navy symbolize the darkness deep within Deezer's soul. We can't change it.
Deezer: That's cold, man. Almost as cold as my soul!
Chupperson: I like this layout better than say, neon green with purple highlights.
Sapphira: I happen to like this layout, thank you. Dark colors are calmer and easier on the eyes. *Puts the ice cream in Deezer's soul so it won't melt*
MEGAߥTE: It actually depends which version of Yoshi's Cookie you are talking about. The different versions had their music switched around. I was referring to the SNES (and I think GC) version. You are correct in referring to the NES and GB versions. The game was created by Bullet Proof Software, which was already known for using classical music in game, e.g. Tetris, but it doesn't seem like any of the other music in Yoshi's Cookie is based on classical music.
Deezer: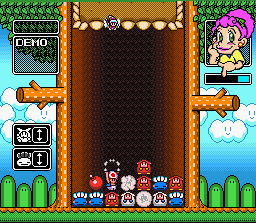 I don't know about you, but I think it looks a little like Sapph. Sapph with... magenta hair... >_>;
MEGAߥTE: While I'm not sure who that woman is, the 16-bit version of Wario's Woods has an odd history. Similar to Tetris & Dr. Mario, Wario's Woods was never released in cartridge format in Japan, only in the US and Europe. On the BS-X, two versions were released, Wario's Woods: Burst of Laughter version, and Wario's Woods, Again. The first featured characters from the Japanese radio show, Burst of Laughter, making it similar to All Night Nippon Super Mario Bros. I've added screens below found at this site. As far as I know, this version has not been dumped. The version featuring the magenta-haired woman is Wario's Woods, Again.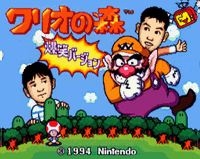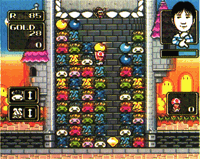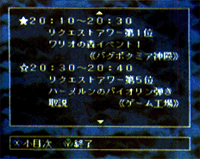 Sapphira: How does that look like me in any sort of way? Other than she's white and obviously female. It's not like those traits are rare or something. XP
Lizard Dude: I'm sure it was not intentional, probably just a glitch somewhere late in the manual production process that no one noticed.
Deezer: Maybe they used a font that didn't have apostrophes? I have no idea.
Sapphira: I noticed that too, and it really weirded me out and irked me. Apostrophes are important in English!
Lizard Dude: Good job finding the artist! Twilight Princess will hit stores Q2 2006.
Chupperson: I hope you mean Jose Emroca Flores and not Jose Emroca Floresose Emroca Flores.
MEGAߥTE: Rare didn't even add the tie, since that had already appeared in Game Boy Donkey Kong in 1994. I actually thought the new voices were better... the DK ones were odd, but I always hated the weird synthesized thing that sounded nothing like a monkey in the old versions.
Lizard Dude: Most of DK's sounds in MKDS actually originated in Jungle Beat. Also, I've seen commercials where apes sound like the MK64 DK synthesized thing.
Deezer: I think Miyamoto just hates Donkey Kong Country. Here's a quote from Steven L. Kent, video game journalist, speaking in G4TechTV's Icons episode about Donkey Kong (season 3, episode 8). Kent says, "I did an interview where I had Tim Stamper, the creator of Donkey Kong Country, and Shigeru Miyamoto, at the same time. And Miyamoto was ruthless. Miyamoto said things like 'Donkey Kong Country proves that Americans will buy a game with mediocre gameplay as long as the graphics are excellent.'"
Chupperson: What bothers me now is that DK seems to have a perpetual grimace and the inability to have any facial expression whatsoever. So far I have seen this in MKDS and in Mario Superstar Baseball. It disturbs me greatly.
MEGAߥTE: I agree with that.
Sapphira: I like DK's voice in DK64 better than the crazy sounds he makes in non-Rare games. It seems to fit him well. As for the Scooby-Doo-like voice, I have no idea, since I haven't played either of those games yet. >_<; All I can say, though, is WTD. And I noticed the creepy grin in all of DK's game art since Mario Party 4. It disturbs me greatly as well.
Deezer: Yeah, if I remember correctly, I couldn't find Mario in the game either. Didn't spend a whole lot of time on it though.
MEGAߥTE: Super Mario no Sweater is a FDS game that guides you through 15 sweater patterns. 8 of these patterns feature Mario characters patterned from SMB sprites. Info will be added to TMK shortly. The second part of the title screen is not part of the game title, it is asking you to flip to side B of the disk.
SMB-themed sweaters:
7: Mario heads
8: Luigi, top half
9: Mario standing
10: Firey Mario on bricks
11: Mario running
12: Mario, top half
13: Goombas
14: Princess, Piranha Plant
15: Mushrooms, Stars
Sapphira: Sweater patterns that come from sprites? This reminds me of Animal Crossing.
MEGAߥTE: I think most of us agree with you, actually. I don't think your claim is true, people do get upset that the classic titles were changed (some people even complain about the SMAS versions...) The voices need to die. It's also unfortunate that they feel the need to make games easier... these issues have plagued many recent Nintendo games, not just limited to the Mario franchise.
Chupperson: I like mostly all different versions of games. It does sadden me that the remakes are easier, though. I even enjoy the voices, to a degree. Like if they said things maybe half as much.
Sapphira: I agree with all of what Chup just said. Actually, I do find all the voices pretty irriating when the characters say something every time you get something or die. The voices can be good, but they need to be utilized better--like how when you reach the second area of World 8 in SMA4, and Peach briefly appears and says, "Help me..." I thought that was great usage.
Lizard Dude: 1) We had to add the programming for the third digit. 2) More free time for you! 3) Okay. 4) Mario Luge, I'd buy it. 5) I don't really see how they changed significantly from 3 to 4, unless you mean you got tired of the concept, which is understandable. 6) A gelatinous plaid substance.
Chupperson: 4) That would rock. 6) What LD said.
Sapphira: 4) Ahaha awesome. 5) The games are fine, but the concept becoming overused. If I had never played the other Mario Parties, I could see the new ones as being totally enjoyable.
Lizard Dude: 1) They first appeared in Super Mario Bros. and they've been in SMB3 and all the RPGs also. 2) Perhaps they're colorblind. 3) Verily, unless you count the cartoons or the Mario in Real Time animated head at trade shows or the Super Mario Bros. Mushroom World pinball machine. 4) Her original Japanese name has always been Peach but was originally localized as Toadstool. Nintendo eventually decided to set things straight. The same thing happened with Robotnik/Eggman. 5) Yoshi is a dinosaur, from Dinosaur Land. 6) I don't know what he is, but have you seen his 300 yard drive? 7) Well he is magic.
MEGAߥTE: 1) They were also featured in Mario Superstar Baseball, Super Mario Strikers, DDR: Mario Mix, as well as SMB-derived games such as SMB2J.
2) Because Piantas are dumb.
3) No, the first time he was voiced-over in a game was in Mario Teaches Typing. The CD-ROM version used the aforementioned Mario in Real Time (MiRT) disembodied Mario head.
5) Or a "super dragon."
6) Piranha, yes.
7) Bowser is really Oprah Winfrey in disguise.
Lizard Dude: 3) SM64 was the first console game with Mario's voice. Before that, Ronald B. Ruben voiced Mario in Mario Teaches Typing for PC, but was replaced by Charles Martinet in the later CD-ROM version of the same game.
Chupperson: I must have played the Ronald B. Ruben version. :\
Sapphira: 1) They also can be seen in a lot of the spin-offs, even though they're not really featured. I can think of some mini-games that they're in from various Mario Parties.
4) Technically, she's still both; Toadstool's just her last name, Peach her first name.
5) Specifically from Yoshi's Island in Dinosaur Land. ;P
6) Piranha Plant, yes.
7) I'd definitely go with magic. I mean, you can even see an instance happening in Paper Mario.