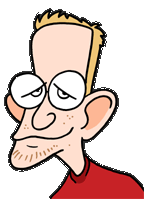 Deezer
Infected
---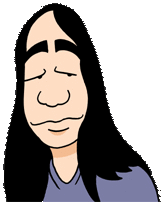 Chupperson
Robot surgeon
---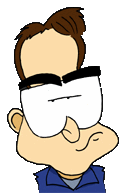 David Dayton
David Dayton
---
MEGAߥTE
Metric
---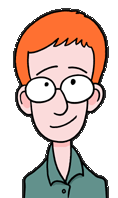 Lizard Dude
Voltage dividend
Got something you want us to answer next time? Send it in!
Deezer: I think it's just an Italian-sounding "ay" or "eh" sound added for emphasis.
Chupperson: That's quite an adjective there.
Deezer: Cool! Now I have another reason to watch it.
David Dayton: Bowser is still the primary foe in the standard Mario games -- he's just not been as much of one in the RPG titles. If you want to write more about this, I'd suggest using the Fungi Forums.
David Dayton: Yes, the Mario games are rather good.
Deezer: I cannot give a serious reply to this letter because my brain reads it in the style of Arnold Schwarzenegger every time.
Deezer: Mister Bean, I loved your show!
Deezer: You know if that happened, someone would sue, and Nintendo would have to add another warning screen. "HEALTH WARNING: Remember to eat, drink, and sleep if you play for like three days straight, idiot. Press A to continue."
Deezer: I would guess that those are two different enemies and the guy who wrote in about it was mistaken.
Deezer: That thing is so funny, I forgot to "LOL."
MEGAߥTE: Yeah, pretty sure that's not it.
MEGAߥTE: According to a pack of cards produced by Nintendo Official Magazine in Europe several years ago, Mario is 135 cm tall. However, recently, A Japanese shopping site known as Trend One announced a limited run of actual life-size Mario statues with a height of 155 cm licensed by Nintendo with claims that this height was based on actual background story. Only 30 units were made and each one costs 248,000 yen. I think Mario is usually "Super" in his 3-D games based on his size compared to other characters in the game. This is somewhat supported by games such as New Super Mario Bros. and Donkey Kong for Game Boy.
Deezer: I've seen this picture before, but forgot where it came from. A non-curved version of it would be nice to see sometime.
Chupperson: I like how the lines in the background are based on Mario and Bowser's heights.
MEGAߥTE: It's from a Japanese Wii developers' book.
MEGAߥTE: While I'm not opposed to widescreen games, for the NES Mario games, I don't think adding widescreen would benefit the games much at all. I think Nintendo's time would be better spent working on other games or other types of enhancements to the Virtual Console (some particular ones have been hinted at by Nintendo). I doubt GBA is a consideration anymore, but I wouldn't be surprised if NES games are downloadable onto the DS.
Deezer: Hahah, that's cool. "Reporter: Oh... you have a girlfriend? You: Yes, surprisingly I do, and it's not Princess." XD
Lizard Dude: Quoted from the page:
"Stranger yet, the POW Block and Starman—two Mario items—were already in DDP. Coupled with the Mario lookalike "Papa" character, it seems as if DDP was planned to be converted into a Mario game from the start..."