MEGAߥTE
Just beat Galaxy
---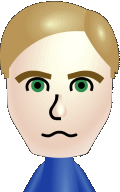 Suffix
Attached
---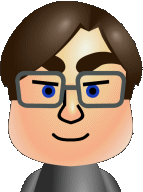 David Dayton
Thumbs up
---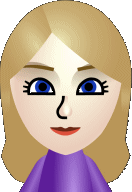 Sapphira
Away
---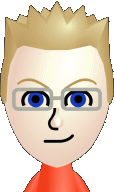 Deezer
Great Clipped
---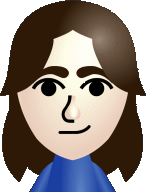 Chupperson
Disapproving
At the end of October, we asked for your questions about any of the Mario games that MEGAߥTE and David Dayton played at E for All. Those questions lead off this mailbag.
Got something you want us to answer next time? Send it in!
MEGAߥTE: The overworld theme from Super Mario Land... or perhaps a mix of the entire soundtrack.
Suffix: For Brawl, I'd go with "Koopa's Road" (areas leading up to a fight with Bowser) plus the music for Bowser in the Sky, both from Super Mario 64. Those two would make a nice, exciting remix. I'd love to hear Dire, Dire Docks rearranged and orchestrated, but that's pretty calm to be a track for SSBB battles.
DavidDayton: The "Near Final Battle" theme from the Game Boy Donkey Kong (aka "Donkey Kong '94"). It's the tune that plays in the last standard Donkey Kong boss battle (not the "giant DK" battle) and features some nice GB electric guitar.
Sapphira: The "Yoshi's Island" theme would be pretty sweet, particularly if it were based on the "Yoshi's Village" rendition in Paper Mario. The Hammer Bros. battle music from SMB3 would be awesome, too.
Deezer: Since Suffix already said Dire, Dire Docks, I'll go with the SMB underground theme.
DavidDayton: As best as I can remember, it works perfectly well if you are in the air -- D+B on land seems to just pull out FLUDD. I can't recall exactly how it works at the moment beyond that.
MEGAߥTE: 1. The game plays much like Melee, but perhaps faster. The game balance is a little different due to all of the new items. Also, your ability to play the game will be affected by which control scheme you choose, but if you plug in a GameCube controller (which I recommend), it shouldn't be too far from the Melee you're familiar with.
2. There is no pointing.
3. King Dedede wasn't even announced until after E for All, so he wasn't playable. However, Meta Knight's voice was much more ominous than the one used in the cartoon.
DavidDayton: 1. As long as you don't use the Wii Remote by itself, you should be fine... I found myself doing fairly well with the Classic Controller after the first few matches.
2. While I'm assuming the menus will allow pointing, there is none in the game.
MEGAߥTE: Indeed we do!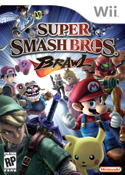 MEGAߥTE: What is this, 1991?
Suffix: Results 1 of about 1 for Mario OR Sonic. (0.10 seconds)
Mario, of course. I will simply insist that his demeanor is more pleasant and/or amusing. He's also an all around great guy with one pupil per eyeball. And he has two eyeballs, at that.
DavidDayton: Well, Sonic did make for a fine punching bag in Brawl... but we can all agree that Sonic is better than Shadow.
Suffix: 1. I loved Paper Mario 2! Even running around from location to location didn't seem terribly dull to me. I'm afraid I can't make that great of a comparison between the two games, but I enjoyed TTYD thoroughly.
4. Okay, then.
5. I agree! Thank you for taking my time.
DavidDayton: 1. I rather enjoyed it.
2. Yes! YES!
3. I have a kazoo. Why doesn't anyone ever ask ME for that?
4. Gilbert & Sullivan were better.
5. People don't understand how bad translations and inside jokes work.
Sapphira: 1) I loved both games. I'm still not sure which I like better, but there are different aspects I like better in each game.
5) I like to think there are different Birdos, considering contradicting information among different games.
Suffix: Heh, that was pretty funny, especially the end of the video. Examining the interior of the Pianta's model was rather... disturbing, however.
DavidDayton: WMV files make me cry... well, not really, but you get my point.
Suffix: 1) No, I don't really think so. You see, it's not necessary to drastically redesign Mario. The only reason I can think of doing so is to draw in new players, and Mario doesn't need any help with that. In fact, it would drive away more old players than anything.
Still, if you haven't noticed, Mario is changing. With just about every game, his shape and texture changes slightly. Or so I think.
2) I don't think live action would ever work for Mario. He just doesn't look enough like a regular human. A well-done CG movie might fit the bill if a movie must be made.
DavidDayton: No changes for the moment, please... that includes any live action films.
Sapphira: 1.) No. That's what his various abilities that change his outfit are for. BEE SUIT.
2.) What Suffix said.
MEGAߥTE: Well, there's your problem right there. Prima's guides are not "official enough" and contain many errors.
Suffix: Sure, it's the Official Strategy Guide... of Prima. It's probably their only strategy guide for the game, am-I-right?
DavidDayton: Aside from the Prima part, I wouldn't really think that ANY English guide to a NCL game would be suitable when it came to arguing about pendantically minor points.
DavidDayton: The Paper Mario games are better than Super Mario RPG. Nintendo doesn't need Square Enix.
Suffix: Gasp! What kind of a squall are you trying to create?
Fanpeople aside, I have it from a very educated and reliable source (aka a WSU senior that lives next door to me) that Paper Mario is actually better than SMRPG. Paper Mario is still not exactly the same game style, though, so there's clearly room for people to appreciate different aspects of the two games more.
Sapphira: Meaning you haven't played actually SMRPG yourself?! What's with you people? SMRPG and the Paper Mario games are all equally awesome. Anyway, I don't think of the Paper Mario games as sequels to SMRPG. Same goes for the Mario & Luigi games. So, a sequel to SMRPG would be nice, but as for SPM, they probably went a different direction with it to better utilize the Wii's features, and, of course, because they're constantly innovating games.
Chupperson: For David.
DavidDayton: Perhaps they just don't care about it and enjoy the game for what it is? I mean, has anyone ever complained about this guy being in Super Mario Land 2, Link's Awakening, AND Kirby's Dreamland?
MEGAߥTE: I'm not sure how well-known Doki Doki Panic was in Japan, but in the end, I think it benefited the Mario series greatly, bringing in more diverse characters as staples of the franchise. It's also not the only time this has happened.
DavidDayton: I thought I had heard this only happens if you ignore the key, return and talk to her... in theory, most folks wouldn't have this happen to them as the obvious course of action would be followed by most. Am I wrong?
Suffix: Nope, that's exactly right. Just get the key, unless you are so enraged as to figure out how to get a replacement. But that might generate even more botheration.
Deezer: Odd, the NOE page claims the problem exists in German also.

Discuss this mailbag in Fungi Forums
Got something you want us to answer next time? Send it in!